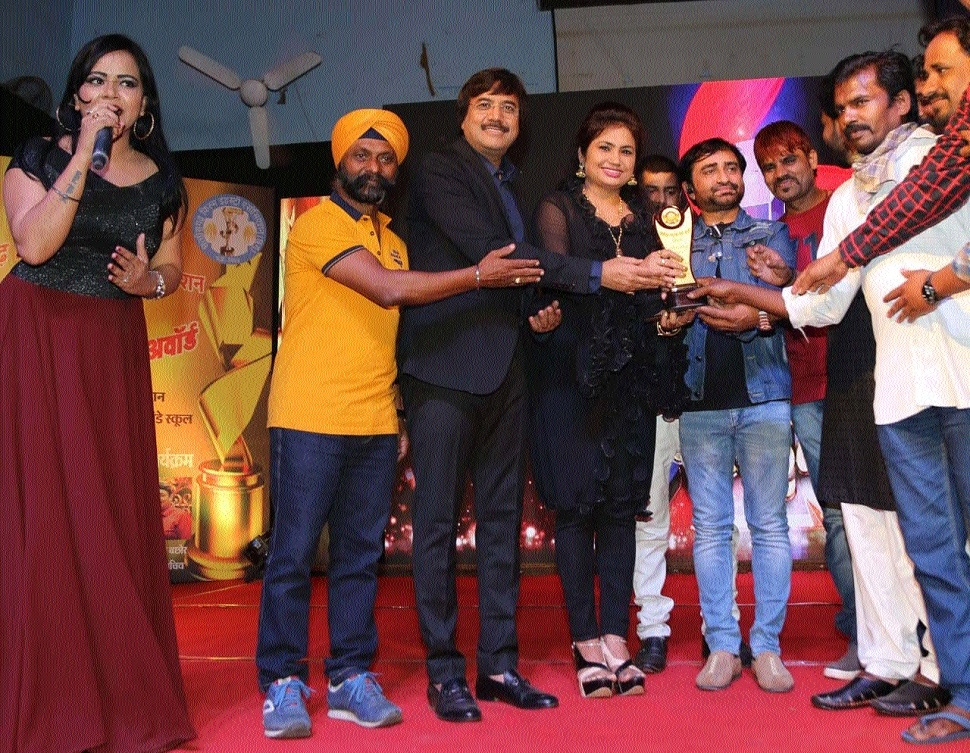 The Hitavada – "I love you" voted best film by Chhattisgarhi
Journalist,
Chhattisgarhi's film "I Love You" won the Chhattisgarhi Best Picture Award at the Chhollywood Stardom Cine Award. The Chhollywood Stardom Cine awards ceremony was hosted by the Chhattisgarh Film Industry Association at the JN Pandey Government Comprehensive Upper Secondary School in Raipur on Saturday evening. Maan Qureshi won the Best Actor award for "I love you" while Muskan Sahu won the Best Actress award for "I love you". The director of the film 'I Love You' Uttam Tiwari received the award for best director. Sunil Tiwari won the Best Supporting Actor award for his film 'Raju Dilwala' while Dev Yadav won the Jury Award for Best Supporting Actor for the film 'Sotjar Chhattisgarhiya'.
Neha Sharma won the award for Best Supporting Actress for the film "Dabang Daroga". Other awards, which were awarded to the artists, were Rajnish Jhanji (best character actor), Nisha Choubey (best character actress), Jeet Sharma (best young actor award), Bhunesh Sahu (jury award), Monik Sharma (award for best young actress)), Hemlal Kaushal (award for best comic actor), Urvashi Sahu (award for best comic actress), Sunil Manikpuri (jury award for best negative actor), Neelam Dewangan (award for best negative actress), Jeet Sharma (award for best child actor), Sanvi Sundrani (award for best child actress), Suraj Mahanand (award for best music composer), Uttam Tiwari (award for best lyricist), Anurag Sharma (award for best singer), Alka Chandrakar (best singer award), Uttam Tiwari (best screenwriter), Siddharth Rajput (best cameraman), Vilas Raut (best choreographer), Sanju Yadav (best fighting master), Swapnil Studio (best best editing), Murad Khan ( best cameraman) and Lekhashree Nayak (best costume award). The artists also presented cultural programs and captivated the audience. Santosh Jain, Manmohan Thakur, Kshama Nidhi Mishra, Punit Sonkar, Chhattisgarh Film Industry President Yogesh Agrawal, Patron Amarnath Pathak, Dilip Nampalliwar, Pushpendra Singh, Akriti Chauhan and other artists were present on the occasion.