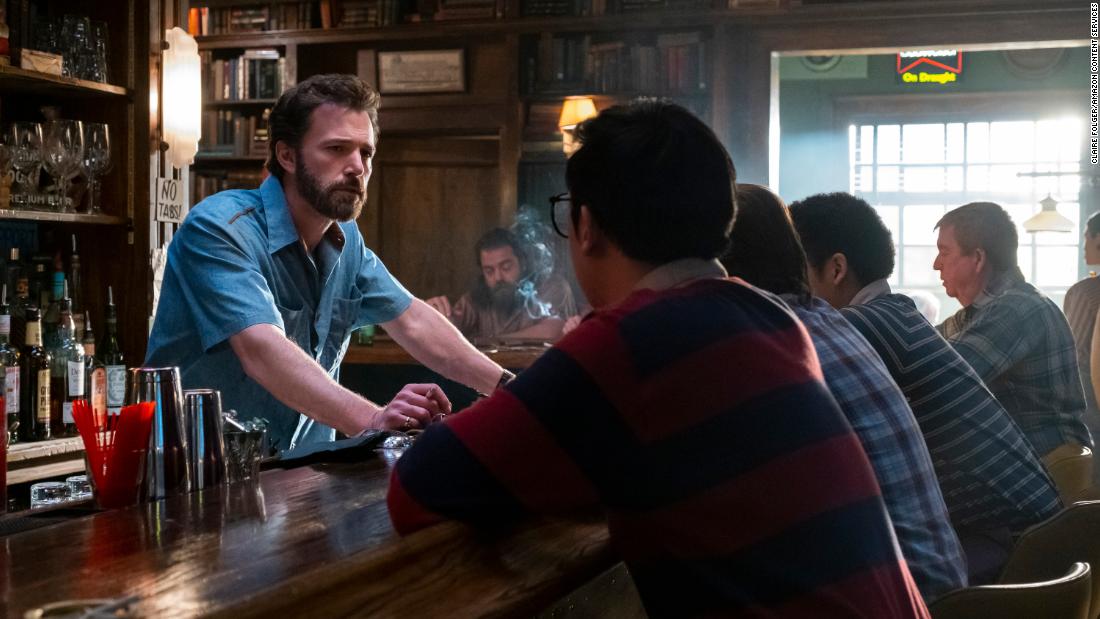 TV OT: Why streaming has become the hotbed of serious movies
Each of these films has the pedigree of having actors behind the camera (a publicity bonus on the talk show circuit), with George Clooney directing "The Tender Bar" (Amazon), an adaptation of journalist JR Moehringer's memoir featuring starring Ben Affleck as the protagonist's colorful uncle; and "The Lost Daughter" (Netflix), based on author's book "My Brilliant Friend" Elena Ferrante, starring Olivia Colman in the first film directed by Maggie Gyllenhaal.
The third, "Swan Song" (Apple TV +), presents Mahershala Ali in a classic double window. In a sci-fi concept set about 10 minutes into the future, he plays a dying man who must decide to replace himself with a perfect replica imbued with all of his memories.
And it does not stop there. Christmas Day marks the theatrical release of director Joel Coen's black-and-white version of "The Macbeth Tragedy," starring Denzel Washington and Frances McDormand, Something Wicked arriving on Apple TV + on January 14.
Qualitatively speaking, these films – which court all voters in awards and year-end lists – represent a mixed bag. Here's a quick rundown to help you decide whether to look for them, either at the movies or (more likely) at home:
The Tender Bar (New York and LA theaters, wide Dec 22-Jan 7 on Amazon)
The Lost Girl (in theaters December 31 on Netflix)
It's an impressive Gyllenhaal debut, and Colman is worth seeing in almost everything, here in a movie whose psychological aspects are somewhat offset by a somewhat unsatisfying conclusion.
Swan Song (Apple TV +)
Naomie Harris and Glenn Close play the roles of Cameron's wife and the scientist behind the procedure, respectively. The film raises all kinds of intriguing ethical questions, without actually acting like a drama.
The Macbeth Tragedy (December 25 at theaters, January 14 on Apple TV +)
Shot in striking black and white, Coen created an austere and at times visceral narrative of Shakespeare's play, which is good news for lazy English students.
McDormand (the director's wife) has apparently been playing a variant of Lady Macbeth for some time now, but she and Washington bring considerable intensity to the proceedings and are surrounded by a stellar cast.
Certainly there is a "Why now?" Factor through another film adaptation of Shakespeare, but the explanation for that title also applies to anything mentioned here: talent is drawn to those kind of character-driven non-CGI films, and the services of streaming have the money to spend and the shelves to fill.
"People don't want to go to dramas," he said. "Then the pandemic hit, and ironically one of the first movies that rushed to stream was 'The Way Back', and people saw it. I said, 'You know what? Not bad. I'd rather people see this and watch it, and I don't have to stick to the old ways. … You have to adapt over time or you risk becoming a dinosaur.
For many, this admission is accompanied by a heavy sigh. Yet when it comes to serious drama migrating to streaming, he's not the only one who has resigned himself to going with the flow.
Can you feel the joy of Christmas?
CNN's Sandra Gonzalez with a recommendation from last week.
"If you missed the 'Young Rock' Christmas special, I highly recommend that you get the kids together and watch it together. (It's available to stream on Hulu.) In the episode, Dewey – the youngest version of The Rock portrayed in the series – learns an important lesson about the meaning of Christmas. I enjoyed the way a meaningful message was delivered through the eyes of a young person. They are flattered by so many Christmas dishes for kids, and as "Home Alone" and other grown-ups have shown us, kids have the ability to understand much more than we give them. It's a fun watch for the whole family.
Do you miss Great British Bake-Off?
Another weekend recommendation from Sandra.
"During a Holiday Cheer Zoom, my colleague Radhika Marya suggested that I try 'The Great Pottery Throw Down' because I was going through a withdrawal from 'Great British Bake-Off'. I'm happy to report that the show, which has had four seasons, has kept its promises. Similar to "GBBO," the show is like a micro-dosage of soothing joy. What I like most about these shows is the enthusiasm that people show for their profession. In an age where we're often too quick to laugh at anything or someone too serious (see: this Jeremy Strong profile), I say people are proud and passionate about what they love. .